Mrs. Selvi.N M.com.,B.ed
Higher Secondary Coordinator
Department of Higher Secondary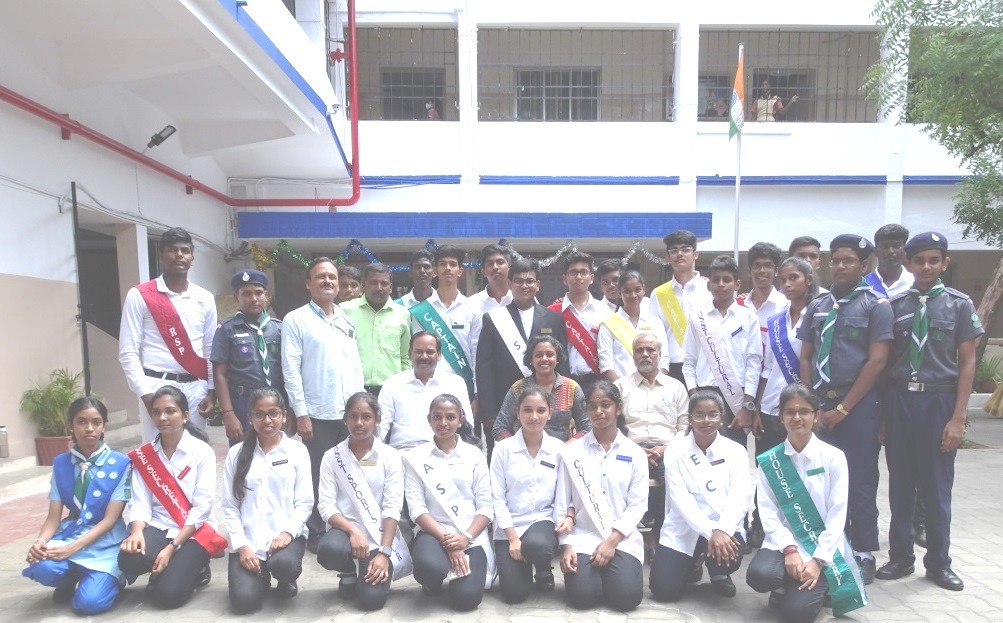 SCOPE
The school aims at developing the students through all spheres. "Knowledge is power" is our Motto.
We concentrate on
Nurturing positive work habits.
Enhancing independent thinking
Developing in depth knowledge
Promoting Higher order thinking
ACHIEVEMENTS
In the academics, the performance of the students is commendable.
100% results are produced in Higher Secondary.
SCHOLARSHIPS
SCHOLARSHIPS
The management of the school offers scholarship for students based on their academic performance.
Full Free Scholarship is offered to the topper of class XII for admission into SRM Group of Institutions.
BENEFITS
The students excel in all fields with their enhanced creativity, application skills and logical reasoning through the learning process.
Application based questions are incorporated in testing.
Students have the choice of second language only in the Hr. Sec, where they can choose among Tamil, Sanskrit or French.
Teaching faculty is equipped with innovative teaching styles, techniques and activities.
The student –teacher relationship ensures that they develop their potentials to the fullest.
Value education forms an integral part of the curriculum.
Co-Curricular activities comprising of project works, seminars, interactive class room teaching kindle students' interest.
Resource persons from the respective fields counsel students on career guidance.
Life skill development clubs such as Quality circle forum, Interact club, NSE FUNancial club, Business and Finance club, Quiz Club – Business standard and consumer awareness quiz emphasize students' overall development.
Remedial classes will be conducted for the learners who need support from the teachers.
Extra classes are conducted for the benefit of the students.
Periodic assessment through cycle tests and term tests is done.